BREAKING NEWS: Medical Marijuana Users Protected in Massachusetts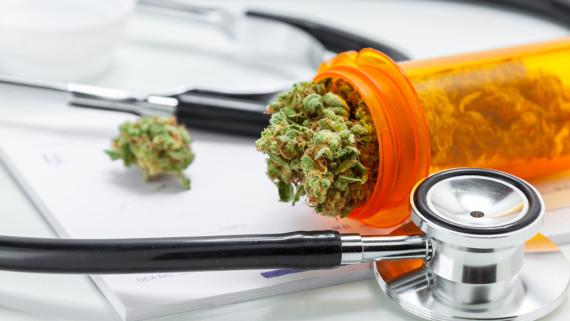 Medical marijuana has been legal for use by "qualified patients" in Massachusetts since 2012, and has been equivalent to using any other prescription medication since. For the first time, the Massachusetts courts have ruled that "qualified patients" under the Medical Marijuana Act (which does not provide specific disability discrimination rights itself) do indeed have affirmative workplace civil rights as disabled individuals, protected by the state's anti-discrimination statute, M.G.L. c.151B.
On July 17, 2017, the SJC issued its decision in Barbuto v. Advantage Sales & Marketing, LLC, No. SJC-12226 (Mass July 17, 2017), reversing the lower courts' decision to dismiss the plaintiff's disability discrimination claims.
Under the Medical Marijuana Act, in order to be classified as a "qualified patient," an individual must be diagnosed by a licensed physician as "having a debilitating medical condition." The Act goes further, providing that "qualified patients" "shall not be penalized under Massachusetts law in any manner, or denied any right or privilege" for responsibly using medical marijuana (noting that using medical marijuana at work is not within the scope of the Act's protections).
In Barbuto, the plaintiff was properly using medical marijuana to treat her Crohn's disease, outside of working hours. However, when the employer discovered her marijuana use, they terminated her employment – skipping the mandatory step of engaging in an "interactive dialogue" to determine whether her use of medical marijuana off hours could be permitted as a "reasonable accommodation," despite the company's existing policy against marijuana usage.
A "reasonable accommodation" is a change to a rule, policy or procedure which allows an otherwise qualified individual with a disability to perform the essential functions of their position. The accommodation in question here is whether the plaintiff could be permitted to properly use medical marijuana outside of business hours.
Once on reasonable notice that an employee might need an accommodation, employers in Massachusetts are charged with engaging in an "interactive dialogue" to determine whether the disability in question can be accommodated without imposing an "undue hardship" on the employer (meaning it would cause significant difficulty or expense when considered in light of the company's operations as a whole).
Applying a balancing test of the plaintiff's workplace civil rights against the company's interests, the SJC found that the question of whether Barbuto's medical marijuana usage could have been reasonably accommodated was not properly dismissed, instead ruling that the plaintiff should have an opportunity to prove her claims using the disability discrimination framework provided by M.G.L. c.151B. In so doing, the SJC has expanded the rights of "qualified patients" under the Medical Marijuana Act.
Are you running into trouble at work for a medical condition? If so, give us a call to discuss your options.
Read What Judges Say About Us





Where to Find Us
Boston Office
585 Boylston St